Leticia Polese - Content Marketing Manager
Errors on your dashboard?... We have the answers
Hi Everyone - Just a quick update on Audiense!
Whatsapp is not the only platform that had trouble last week! Unfortunately, Audiense experienced delays and errors relating to the timing and dates of Twitter accounts - directly affecting the synchronization process.
We are working to have this issue resolved by the end of the day. However, before explaining the errors and how our powerful technical team will recover the data and return your dashboard to normal, we would like to explain how the "Synchronization" process works.
What is synchronization?
The synchronization process allows us to access and download information regarding the evolution (follows and unfollows) of your Twitter account.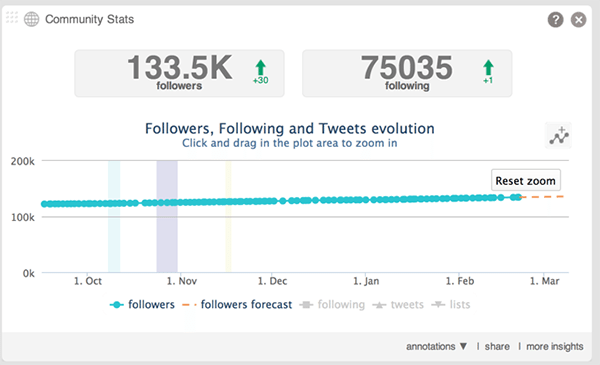 For each of the items displayed in the picture above, Audiense downloads all the new data regarding your followers to compare with the previous data set. The data allows us to tell you who your new followers are and who has unfollowed your account. Although it sounds like a simple process, each day we synchronize hundreds of millions of different accounts for all our users worldwide.
Additionally, those who know Audiense know that our software is unique. This uniqueness is derived from the way we store data, offering our users the ability to filter, search and sort through their followers by over 20 variables. The storage process is what makes Audiense the most powerful audience segmentation tool for managing your community Twitter.
The Issue
Recently we have noticed delays in the synchronization process, which should normally be daily and for that we apologize. The delay was caused by different variables, primarily due to an increase of our users with large accounts and a delayed response from Twitter API as a result of the intense use of Audiense. On your dashboard display you will see a drop in the number of your followers (see image below for an example), as we experienced an error in the algorithm and storage of your followers/followings data.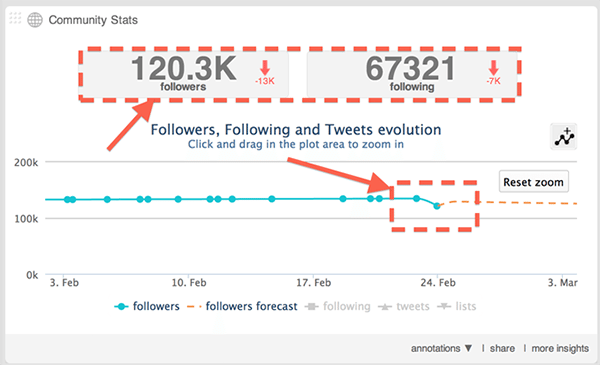 The Solution
We have the team working hard fixing the problem, recovering the data and returning your dashboard to normal. However, your next synchronization will show an incorrect number of new followers in order to stabilize your Audiense account. We have taken the appropriate steps to prevent an issue like this recurring.
We started Audiense because we were tired of analytics tools that only provided statistics based on small samples of followers. We know how important it is to understand your community and all the individuals that make up that community. Audiense's unique point of difference, is that we provide data about the individual behind the statistic and the profiles of each one of your followers.
At Audiense we know that followers are not just followers ;-)
We regret the delays and errors that have occurred and know how important it is to have your information updated and restored as soon as possible.
I take this opportunity to thank all of you for the confidence you place in us and our platform.
Best regards and I hope you have a good week,
Javier Buron
CEO Audiense
Any questions, please contact premium-support@audiense.com or tweet at our Twitter accounts: @AudienseCo and @Audiense_es